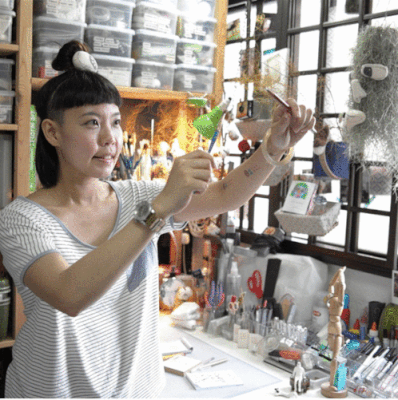 "Sixth Sense" by Miun, an exhibition realized in cooperation with Leica and is part of the project 7 digital originals.
Sixth Sense is an assemblage of boxes handcrafted by Miun. A birth from the 5 senses, the boxes will entrap you with an eccentric view through her sixth sense.
The exhibition showcases the transformation of 2-dimensional digital images, significantly captured with the new Leica T camera system, to 3-dimensional art boxes via miun's sixth sense. Included is a series of step-by-step process, manifesting the infinite possibilities of how a single material and subject can be interpreted in the artist's unique mind.
To find out more about 7 Digital Originals, please visit
http://7digitaloriginals.com/
THE PROJECT
Seven exceptional artisans, dedicated to the vanishing art of handcrafting and with a passion for photography, received a new Leica T Camera System, to experiment with and document the creative work in their workshops.
In the next step they transferred the digital pictures into real life pieces using their craft and created a unique fusion of digital and analog techniques. This project focuses on the value of traditional handcrafts and the missing link between analog and digital in collaboration with Leica, a brand known for carefully manufacturing
hand-made camera systems on the highest quality level imaginable.
Date : 6th October 2014
Venue : Aliwal Arts Centre
ORDER YOUR LEICA T
HANDCRAFT EDITION :-
http://www.7digitaloriginals.com/your-leica-t-edition.html